1988 Porsche 911 Carrera
Sunroof Coupe
$29,500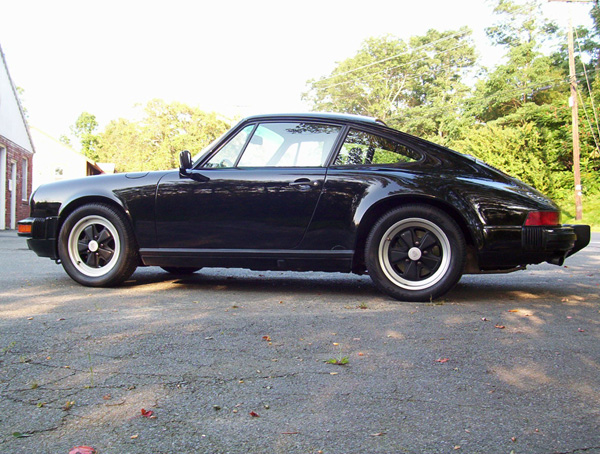 This is a 1988 Porsche 911 Carrera Sunroof Coupe with 40,500 original miles. It is Black with Black Leather and Carpets. This Coupe is a one owner car, and has been meticulously maintained. This 911 is 100% original and has all books tools and records, including every service record from day one and the original window sticker and invoice. The exterior paint and the interior is in excellent condition.
Options on this Carrera include the following:
1) Black Partial Leather
2) "Reno" Stereo
3) Short Gear Shift
4) 16" inch Wheels
5) Automatic Speed Control.
6) Bilstein Sport Shock Absorbers
7) Electric Sunroof.

This 911 Has just been through our workshop, and we completed the following:
1) A thorough Pre-Purchase Inspection
2) A complete "major service" with valve, including removing the valve covers and adjusting the intake and exhaust valves to factory specification. The alternator and air conditioning drive belts were replaced. The brake system was inspected and the brake fluid system flushed and bled. The gearbox oil was replaced, and the windshield wiper blades were replaced. This Carrera is ready to enjoy.