Porsche 1996 993 C4S
$62,900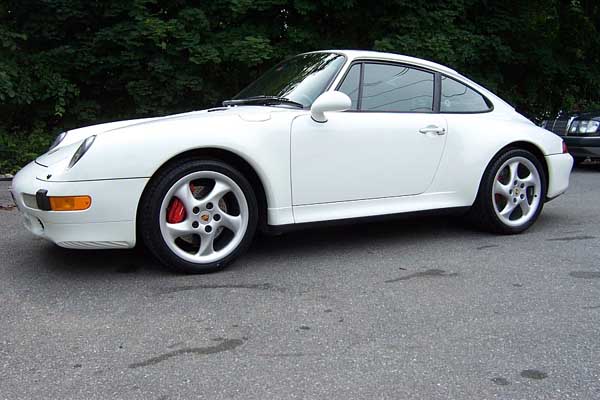 This 1996 Porsche C4S is an all original, 9,500 mile car. Exterior color is Grand Prix White with black leather interior. We purchased this vehicle locally, and it is probably the cleanest C4S you will find. The exterior is in perfect condition with not a scratch, ding or chip to be found. The interior is just as good as can be seen from the pictures. The leather is in as-new condition. This is a very well optioned C4S. Options include the following:
1) Limited Slip Differential and ABD
2) Power Sunroof
3) Full Power Seats
4) Porsche Floor Mats
5) Hi-Fi Sound Package with 10 speakers
6) Porsche Crest Rim Caps.

We road tested this C4S thoroughly, and it has just been through our workshop for a full service. Brand new Bridgestone SO-2's were installed front and rear. A complete major service was performed. We changed the oil with new Mobil 1, replaced both oil filters, changed the gearbox oil and flushed and bled the braking system adding new Porsche Brake Fluid. We also replaced the three drive belts. The vehicle was completely checked over and inspected. This is a turn-key 993 in perfect mechanical order and condition.